Integrated Production in Own Plants

Based on your drawing, Ibaraki Giken can complete all the steps from the production of prototype, designing of metal die and mold for mass production to manufacturing and test of prototype and mass production in the integrated production system in our plants.
This system enables us to significantly reduce the time required for transportation between our plant and a plant of our affiliated companies, meetings, and processing under the work dividing system, realizing speedy operation with shorter delivery times.
It also helps effective cost management by reducing unnecessary costs.
Completing all the steps of micro precision processing within our plants enables us to flexibly meet a sudden change of specifications and production volume as well as maintain high level and integrated quality management, offering highly reliable products with stable quality to our customers.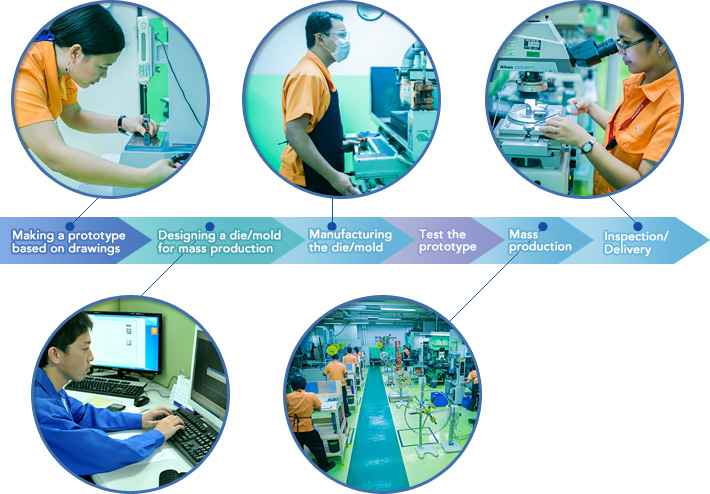 ---