Environmental Policy and Actions
Our environmental policy and practices
Environmental policy
CEBU YMTECHNOLOGY INC. is a manufacturer of Pressed Metal Parts and Plastic Injection Molded parts for Electronic Components.
We will ensure that our products are environment friendly to conserve and protect our natural resources.
In pursuing this direction we are bounded by the following principles:
Personal Principles
Our business activities is committed in protecting our ecosystem that includes continual improvement and prevent pollution to the environment.
Comply with all applicable local, national , international legal requirements, product, customer and other requirements which relates to its environmental aspects which we subscribe.
Periodical review of our Environmental Management System together with the set environmental objectives, targets and programs in which the result will be the inputs to our continual improvement.
We implement ecological programs like reduction of energy, water, reuse, recycle and minimize our waste to effectively utilize our inputs in producing our products and achieve a considerable profits.
Our Environmental Policy is communicated and made available to employees, customers, suppliers & other interested parties.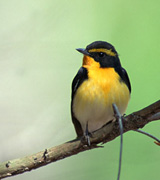 Prepared the first version August 2006
Completed the seven version July 2018
Ibaraki Giken Limited
President
Satoru Mitsuya