Environmental Policy and Actions
Our environmental policy and practices
Basic Principle
This company are proceeding metalworking and fabrication project activities s basic principle.
「Including grobal environment which to friendly all environment a conservation business activities」
Personal Principles
In making business activities which to friendly community, natural ecosystems and strive to prevent environmental pollution.
Aims to continuously improve environmental management to build according to ISO14001 which to build the environmental management system, to promote environmental control conservation.
To make efforts effective utilization of Natural resources and energy, take advantage of limited global resources effectively.
To comply applicable legal requirements and agreed by this company which other requirements to environmental aspects.
This environment policy known to all factories sections, employee and to disclose by sentences also to outside the company if there are request.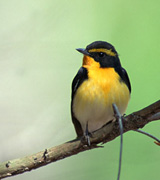 2012.06.13
CEBU YMTECHNOLOGY INC.
OKUMA MD
Our actions for environment protection
Cebu YMTechnology Inc. participated in tree planting held last July 15, 2013 at Brgy. Cantipla, Busay, Cebu City.
The aim is to plant fruit-bearing trees that could give food to the birds and other animals living in the place.
The activity was inspired by a stanza of a poem written by Henry Cuyler Bunner entitled
"The Heart of the Tree"
The Heart of the Tree
What does he plant who plants a tree?
He plants a friend of sun and sky;
He plants the flag of breezes free;
The shaft of beauty, towering high;
He plants a home to heaven anigh;
For song and mother-croon of bird
In hushed and happy twilight heard---
The treble of heaven's harmony---
these things he plants who plants a
tree.